Robert Majure, Principal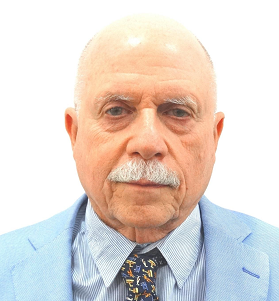 My educational experience includes a B.A. in political science and certification in social studies from the University of Oregon as well as an M.A. in linguistics from the American University in Cairo, Egypt. I have had decades of pedagogical experience in North Africa, the Middle East, Bangladesh, and China teaching at universities and working as an educational expert for the International Labor Organization. Before coming to Kurdistan, I was the director/owner of the American School in Sana'a, Yemen for a period of twenty years.
At the American International School in Duhok, we believe in an enjoyable educational experience where students focus on investigation and discovery and where our students not only master the skills that they will need for higher education but also have fond memories of their classmates and teachers.
At AIS, we keep homework to a minimum because our classes are small, our teachers are well-qualified and experienced, and in the classroom, we do not lose track of the objective of each lesson. Most of the learning must be done at school. We follow the Common Core system followed by most schools in the United States which, if implemented properly, provides for a well-rounded curriculum following the scope and sequence for mathematics, literacy, science and social studies.
We also promote healthy habits and physical education. At AIS, we place a major emphasis on nutrition and sports following the ancient ideal of a healthy body and a first-class education. In our new elementary school building in downtown Duhok provision, we have accounted for numerous laboratories, a music room, a rooftop greenhouse and café, an auditorium, clinic, and sports facilities which all meet the highest international standards.
Vena Ferhadi, Academic Coordinator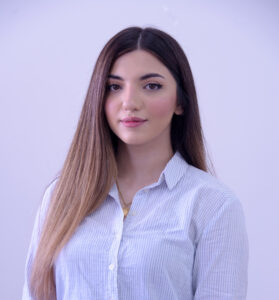 Moving to Kurdistan from Maryland, USA has given me a very unique perspective on education in general. Having undergone my bachelor's education here in Duhok, the experience has given me a first-hand look into the inadequacies of the education sector in Kurdistan. After graduating in top ten of my class, I decided to obtain my Master's Degree from the University of Nottingham, UK in English Literature. This was important for me as I had intended to use my degree and experience to help bring teaching English in a modern and effective way to Kurdistan. Shortly thereafter, I received my official teaching certification from the University of Cambridge for teaching English to foreign language speakers (CELTA). This set me on my mission: to contribute to providing quality education to today's learners and future leaders.
I began fulfilling this mission until I was given the opportunity to provide authentic and high-quality education to the children of Duhok here at the American International School. Our teachers are highly qualified and trained to be able to convey and break down our curriculum to ensure optimum comprehension utilizing the most effective methods of pedagogy. They receive regular training and workshops to ensure the quality of teaching for each skill that is required and included in the curriculum. This includes learning how to communicate and connect with students, inspire a love for education, harbor curiosity in exploring their world, develop independence in seeking to constantly do more and be better. At AIS, I am confident that your children will develop a deep love and infatuation with our school, students, teachers, and education system!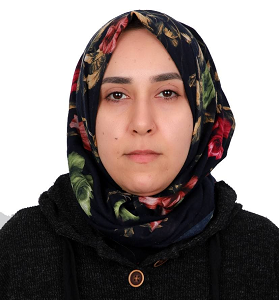 Rawan Abdullah, Pre-Kindergarten
I was born and raised in Duhok and have a B.A. in English from Duhok University plus six years of experience working with children in international schools and private institutes. My goal as a pre-k teacher is to awaken children's curiosity, imagination, and creativity while encouraging their normal desire for independence and sense of self-esteem and helping them develop the kindness, courtesy, and self-discipline that will allow them to become full members of society who will know how to observe the world around them and explore ideas independently.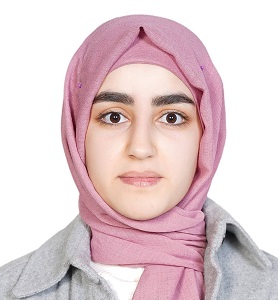 Dereen Ahmed, Pre-Kindergarten
I am raised in Kurdistan and have graduated from the History department at the University of Duhok. Teaching is my biggest passion as I am dedicated to giving my students the best level of education possible while also creating a safe and healthy environment in which my students can learn and grow with their peers. My purpose and mission is for students to know that they are capable of achieving anything they set their minds too and succeed in becoming strong, independent, lifelong learners.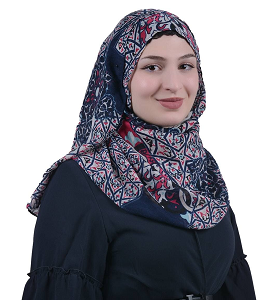 Narin Umar, Kindergarten
I grew up in Sweden and have a B.A. in English Translation. My first experience as a teacher was at a Kindergarten in Sweden, a country with an outstanding educational system. Both in Sweden and here at AIS, we challenge children using the latest educational methods that include and encourage positive reinforcement, critical thinking, and creativity. As a teacher, I am sensitive to the fact that every class has a unique spirit and every child a special personality. At the kindergarten level, it is my role and responsibility as the teacher to assist all students to reach their full potential and develop their own learning styles while ensuring that the curriculum we cover is relevant to our students' success as scholars who will contribute to a bright future for Kurdistan.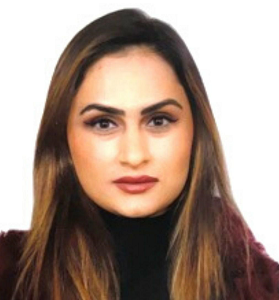 Jiyan Nihad, Kindergarten
I am teaching Kindergarten this year at the American International School where I will be commemorating four years here. Being raised in the United States of America, I have experienced first hand the education system there and seen its benefits. It is my goal to be able to offer the same level of education to my students here in Kurdistan. My degree in education has also offered me a broad understanding in the education sector and enabled me to offer an education-based approach to connecting with the children. Teaching allows me to fulfill my passion for education, work with children, and contribute to their social and cognitive development. My goal is to help my student's become kind, respectful adults and to empower them as leaders and decision makers.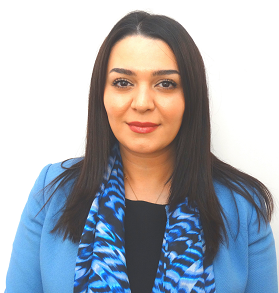 Lizan Tayib, Grade 1
I am in my third consecutive year with The American International School where I teach first grade. Teaching first grade has given me such a fulfilling experience where we explore the world around us, learn new things, and have fun. I was raised in a small town in Michigan, United States of American with a Liberal Arts degree. My philosophy is that teaching should never be a daily routine but rather an exciting new experience where we develop a sense of awe and wonder about our environment and this mysterious universe of which we are a part. Teaching children to be curious learners at the very tender age of 6-7 enables them to expand their knowledge and harbors independence in them from a very young age.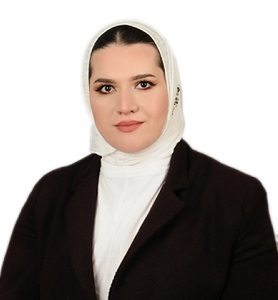 Asmaa Hassan, Grade 1
My name is Asmaa Hassan and I am proud to be at AIS. I am a holder a B.A. in English. I have a true passion for working with our youngest learners here at AIS helping each child progress in all areas of their development covering academic, social, linguistic and motor skills. My BA in English has enabled me to offer my experience in education and language to be able to teach young learners the English Language in modern ways proven to be effective. My first experience as a teacher was at junior high level teaching English in a refugee camp providing children with creative entertaining activities. This is a challenge that I am honored to accept daily. I strive to create a community of learners by nurturing growth in a positive, fun environment.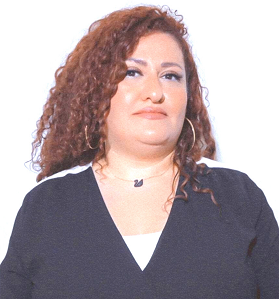 Reem Behnam, Grade 1
At present I am a first-grade teacher with ten years of experience and have a bachelor's degree in translation from Al-Mustansiryah University. I have taught children of all grade levels and have a vivacious personality which enables me to convey my passion for education to my students. Students learn the most when a class is challenging but at the same time enjoyable. It is very important for a teacher to establish a dynamic rapport with students when challenging them to learn to the best of their ability while working individually or in teams and to think critically while showing mutual respect. In this way our students become lifelong learners who will have so much to contribute to society.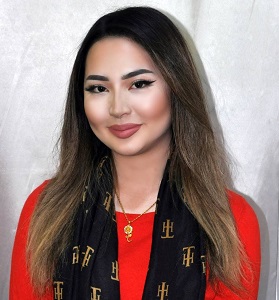 Hermine Hassan, Grade 1
I am originally born and raised in Vienna, Austria but moved back to Duhok with my family where I continued my studies. I graduated from the Department of English from Newroz University. I am passionate about bringing patience, flexibility, and open-mindedness to education. I encourage my students to be inquisitive and ask questions, take risks, and overcome the fear of making mistakes as this is a part of the learning process. As a Teacher's Assistant at AIS, I am always polite and patient to and with my students. I make sure to give attention to all my students academically, socially, and emotionally.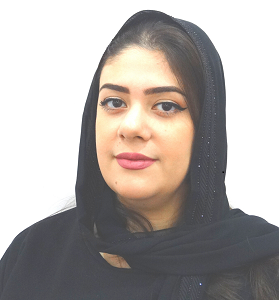 Mariam Jalal, Grade 1
I have been a practitioner since 2016; my teaching career started in the UK. I have developed professionally throughout the years obtaining certificates along the way in my professional development. I am fully qualified to teach EYFS and my qualifications include specialization in teaching students online as well as teaching in classes. I have experience teaching English, Math, and Science to students of all ages and backgrounds, from complete beginners to advanced students. I love to motivate my students and make learning a comfortable and enjoyable experience. I always aim to make my classes a safe space and give my students the opportunity to express themselves and have more talk time so they can build their confidence and use it to contribute to their own personal growth and development.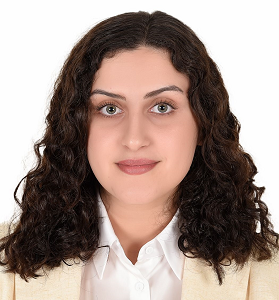 Nurhan Shamdeen, Grade 2
After graduating high school in Washington state, I continued my education with a BA in Chemistry. Growing up in the United States has given me the opportunity to experience the educational standards that I now wish to pass onto the younger generation. Teaching is not for the weak; every day is a new struggle making each goal reached even more gratifying. After 5 years of working in international schools, I have come to realize that every child is capable when given the correct tools. I believe that if provided a support system, self-discipline skills, and critical thinking abilities, every child can succeed. I am proud to have a career in which I am able to mold the next generation. As I am new to AIS, I can see that here, the children's needs are taken into consideration which is why I am truly excited to be part of this team.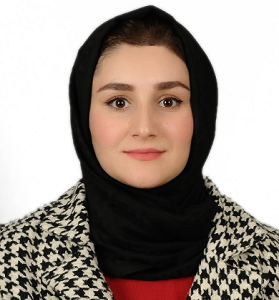 Sarah Saifaldeen, Grade 2
A professional, caring and organized teacher with over 5 years' experience of teaching multiple grades. I am dedicated to provide students with appropriate learning activities and adventures designed to fulfill their potential for emotional, intellectual, social, and physical growth. I want to enable students to develop skills to function successfully in further life. I consider myself to be a passionate educator and dynamic classroom teacher who is committed to delivering an engaging and enriching learning experience to students. Strong command of curriculum design, lesson integration, and student development. Adept with innovative instructional methods and technology, and highly knowledgeable of international learning standards and assessments. Exceptional communicator and enthusiastic collaborator with all stakeholders.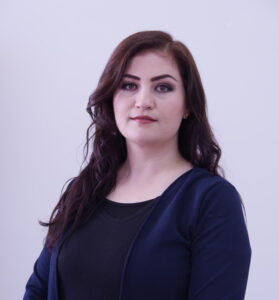 Havin Abdulbaseer, Grade 3
I am a Kurdish-Canadian raised in Canada and currently living in Kurdistan. I began teaching at an elementary level in 2011. For the past four years, I have been working at the American International School as a lead teacher in grades one, two, and presently, three. I am proud to be a member of the AIS team and I look forward to working with your children. I am thankful to have a fulfilling career that allows me to share my passion for education, working with children, and contributing to their cognitive and social development. My goal is to help guide my students to become kind, respectful, and responsible adults and help them find their passions, develop their skills, and make full use of their talents. My philosophy in teaching is inspired by the quote, "It's not about teaching the child to read, it's about teaching the child to love to read," by Dr. Dahlia Hall. My goal is to inspire my students as they start their journey towards life-long learning.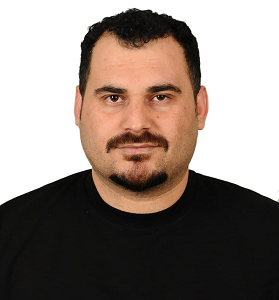 Zirek Jabar, Grade 3
I earned my bachelor's degree in English language from the University of Duhok and I am currently pursuing a master's degree in linguistics. Although I am a new member to the American International School, I have had seven years of teaching experience. I have taught EFL (English as a Foreign Language), literature, and social studies in a variety of academic settings such as private schools, language institutions, and computer science institutions. I am truly passionate about my job at AIS working with my colleagues to teach our learners; enhancing each child's development in all areas, including language, social, and math, is a daily challenge that I am honored to accept. My goal is to establish a community of learners that supports this growth in a positive, engaging and enjoyable atmosphere.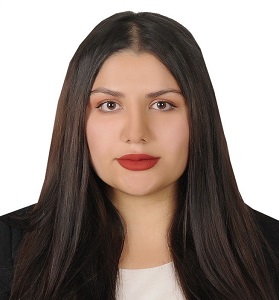 Israa Mohammed, Grade 3
I have been in the field of education for a little over five years now and have been teaching internationally for all of my career. I have experience teaching through the curriculum framework of the International Baccalaureate Primary Years Program (IB-PYP). I also have experience working as an English as an Additional Language support teacher. I bring with me a passion for life-long learning, a nurturing soul, and an energetic attitude. Through extensive professional development and teaching experiences, I have learned to build a unique, individualized educational journey for my students through inquiry and concept-based instruction. In my classroom, I see my role as a teacher as more about facilitating learning rather than a direct teaching approach. With my continued guidance and support, I create space for student inquiries and make sure they know they are in the driver's seat to unpack their own learning. I am passionate about making sure the students in my class feel safe and secure and I place importance on the student holistically so they can see how much they have grown in all aspects of their life. Being a part of the AIS family makes me happy because the administration, teachers, and staff all work towards the same goal. We always put the students first!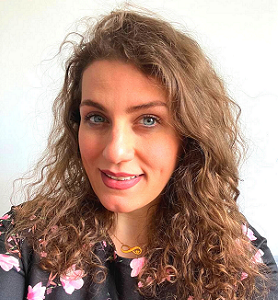 Anni Sarkisian, Grade 4
I am Iraqi-Armenian with a B.Sc. in Computer Science – Educational Studies. Although I am a new member of the American International School, I have had 6 years of experience with other international schools. I have experience teaching primary and secondary students while teaching math and science. I aim to help students be independent learners by helping and showing them tricks in Math which help them to became creative and critical thinkers and solve problems by themselves. I am passionate in teaching math. I like teaching my students to apply math in everyday life by giving them activities to mimic real life situations, as result this will show them that math is more than just a school topic but also an essential part of everyday life. And this will lead them to love math and have fun while learning it.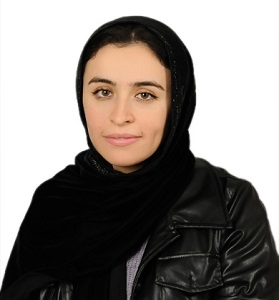 Heleen Haji, Grades 4 and 5
I am teaching Science and Social studies in Grade 4 and Grade 5 with an added 8 years in my teaching expertise. I received my bachelor's degree from the University of Duhok, Faculty of Humanities, English Department. Science and Social studies can be a difficult subject to teach on a conceptual level. Seeing a student's moment of comprehension is one of my favorite moments! I do my best to create a cooperative community in the class; model for students the importance of mutual respect and cooperation among all community members.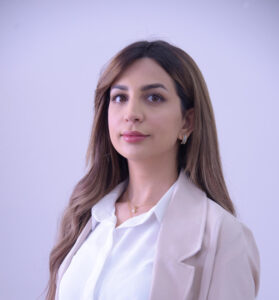 Azreen Zavar, Grade 5
My educational background includes a bachelor's degree from the University of Duhok. This is my fourth year at the American International School where I have been teaching science, literacy, and math. My passion for teaching began with the influence of my mother who was a superb role model. She opened my eyes to the rewarding life of working with young children creating a welcoming and safe environment where all students can develop a love for education. My teaching philosophy includes critical thinking skills that we all need in an increasingly complex world. Logic, objectivity and an intellectual approach are embedded in my lesson plans and form an integral part of the American Common Core syllabus that we all follow at AIS.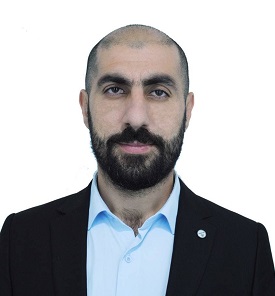 Mateen Hasan, Physical Education
I have a bachelor's degree in Physical Education from the University of Duhok and enjoy teaching to children of all ages. I have worked hard to make sure my students are getting best in terms of the latest sports techniques and safety is always my first priority. My goal is to develop my students' knowledge, skills and personality in order to become healthy active citizens as they become lifelong learners. I am glad to be a part of the AIS community and do my best to contribute our children's physical and intellectual development and to see the smiles on their faces! They are the future of a bright and prosperous Kurdistan.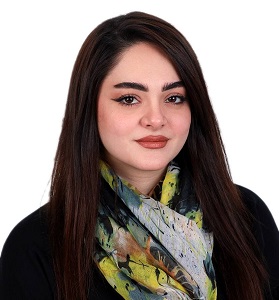 Ava Sadiq, Art / Music / Drama / Makerspace
I was born in raised in Duhok, Kurdistan where I have undergone my education and work experience. I obtained my Bachelor's degree in the Department of Translation Faculty of Arts from the University of Duhok in 2015. Since then, I have primarily obtained my work experience in the education sector both teaching and working in administration. I am currently teaching Drama and the Arts to all grade levels which is very special to me as I get the opportunity to make the students explore the creativity in their minds and the world. I hope to offer the students a positive experience with learning about Art, Music, and Drama and inspire them to explore it further on their own.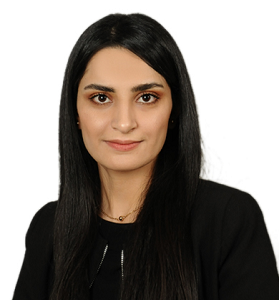 Shan Abdulmajeed, Kurdish
I teach Kurdish at the American International School for the second consecutive year. I graduated from the University of Duhok Basic Education Department so my background is primarily in Education. Upon graduating, I started working and now have 5 year of experience teaching Kurdish to all grade levels. I thoroughly enjoy teaching as I see it as an amazing way to connect and communicate with our youth. My passion is in seeing students develop a love for learning and exploring more to build their knowledge!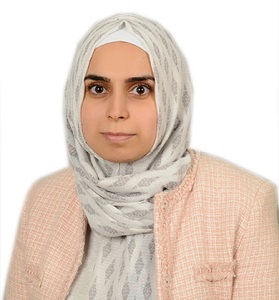 Jwan Jameel, Arabic and Islamic
I am an Arabic and Islamic Studies teacher with four years of teaching experience. I am excited to begin working with the American International School this year as I feel as though I have a lot to contribute to the AIS students since I have experience working with all ages and all grades. I fist obtained my bachelor's degree from the University of Zakho and am currently pursuing a master's degree from Salahaddin University, Erbil. I am currently teaching Islamic Studies for grades K-5, and Arabic for grades 4-5. For my Islamic Studies classes, I always try to focus on morals and the practical things that children should know about their religion; this in addition to teaching my students that respecting all religions is the way to respect your own religion. For my Arabic classes, I always start with the basics with my students and teach them the letters, sounds, writing, handwriting, because this foundation will be their power to be successful in Arabic after. I really enjoy my experience with teaching with children because teaching our youth is my way to make our world better.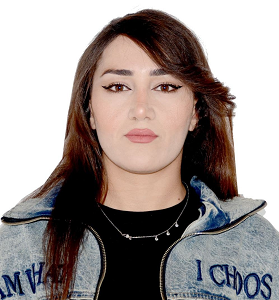 Nora Mustafa, AIS Health Clinic
I graduated from the College of Nursing at the University of Duhok in 2017 and have since been in charge of the clinic at AIS. Although this has been very challenging because of the COVID-19 pandemic and the health and safety measures that must be implemented, it has also been a very rewarding experience. I love teaching the little students of AIS how to protect themselves under the circumstances. Nursing is my passion and I especially like working with children which gives me so much professional satisfaction. It is so wonderful to have a job that gives me so much satisfaction knowing that my services are vital for the safety and wellbeing of our students.