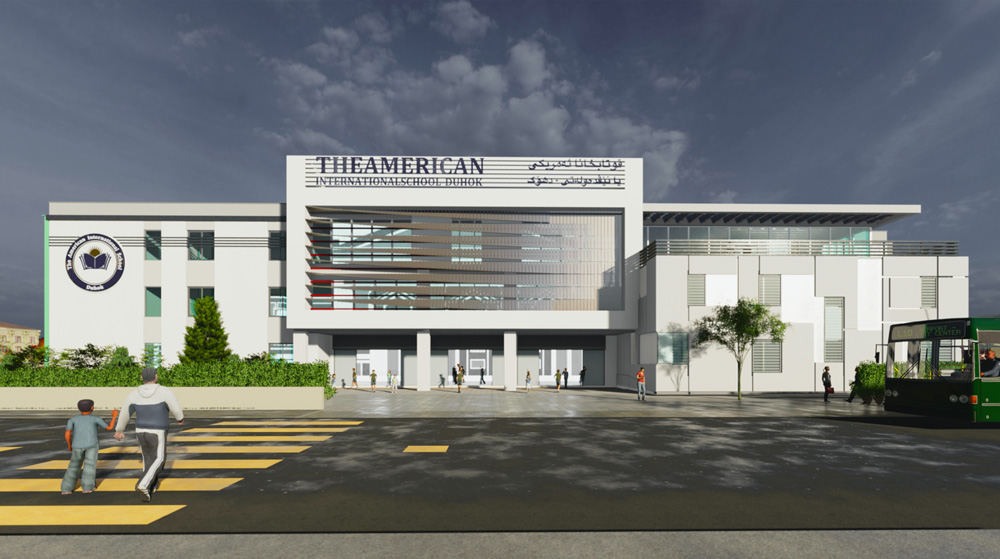 PHASE ONE CONSTRUCTION:
The American International School in Duhok announces the construction of our new elementary school building opening for classes in September 2022. Our location for the elementary school will be in downtown Duhok.
Our facilities will be state-of-the-art:
• Playroom and playground for kindergarten students
• Outdoor and indoor sports facilities
• Auditorium with stage
• Health center
• School counsellor and psychologist
• Two restaurants
• Science laboratories
• A well-appointed library
• Computer laboratory
• Music room
• Art Room
• A STEM classroom for science and technology
• 24 regular classrooms with smartboards.
• Greenhouse for educational purposes
• Rooftop Café
• The latest in terms of modern teaching methodology and curriculum
The new AIS campus will provide an amazing educational experience in a modern architectural setting run by dedicated professionals. We have spent hundreds of hours visualizing the new campus down to the smallest detail to make sure that we provide outstanding service both in terms of facilities and curriculum. At AIS we make learning fun while focusing on student needs both individually and in groups.
And, by the way, we have just been awarded long-term accreditation from the American International Accreditation Association. Under their supervision we ensure that our school meets the highest standards. Please drop by to visit us at any time. Ours is a happy school with a warm and friendly environment where the emphasis on the adventure of learning.