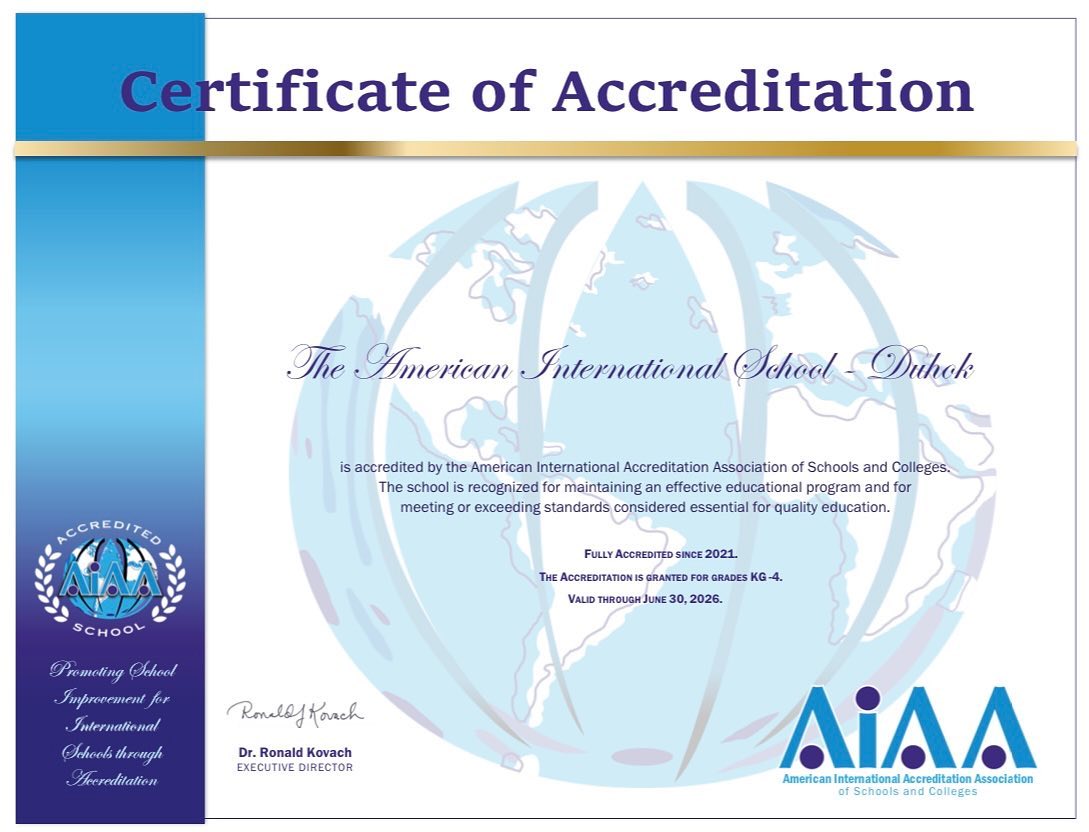 Dohuk – June 20th, 2021
The American International School (AIS) – Duhok has been awarded full accreditation by the American International Association for Accreditation of Schools and Colleges (AIAA).
AIS is recognized for maintaining an effective educational program and for meeting and exceeding standards considered essential for quality education.
"This is a significant achievement for AIS and is indicative of our school's commitment to upholding the highest professional standards of excellence in education" stated Mr. Robert Majure, the Principal of the School.
During the past few years, the AIS worked profusely to fulfill the accreditation requirements.
AIAA is one of the premier American education accrediting agencies that accredits schools in several countries and shall continue to assist and monitor AIS as one of its accredited schools.
The AIAA of Schools and Colleges provides worldwide recognition of each school's quality, accountability, and trustworthiness. Schools that meet the AIAA standards on quality education earn accreditation. Maintaining accreditation is conditioned by engagement in continuous improvement to assure high performance.
The American International School – Duhok opened its doors in September 2018 and offers an American-style curriculum that is based on active participatory learning and follows the US Common Core standards which will one day enable AIS students to apply to any American university of their choice.